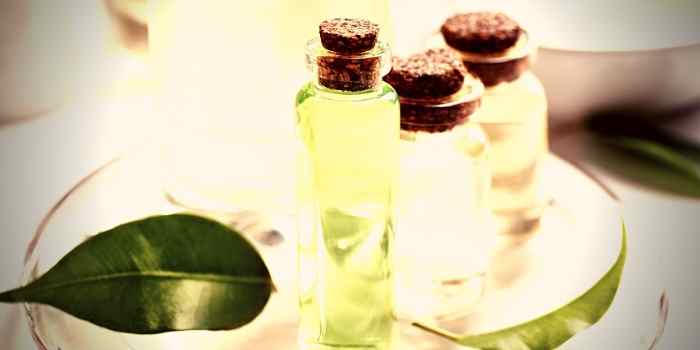 Did you know an Australian tea tree oil has over 100 active components responsible for its healing properties?
These ingredients are a-terpinene and terpinolene, which have antibacterial, anti-inflammatory, and fungicidal properties.
Tea tree oil is a powerful healing agent that makes it an essential part of any medicine cupboard. It consists, among other things, of the secondary plant substance Terpinen-4-ol. Tea tree oil aids with:
Inflammation
Bacteria and viruses
Fungal infections.
The oil has been used traditionally for insect bites and superficial wounds. Tea tree oil is believed to be effective in treating acne and other skin conditions such as pimples and inflammatory skin problems.
You can also use the essential oil for itchy scalp, colds, fungal diseases like nail fungus, and natural deodorant.
Athletes' Feet
As we can see, Tea tree oil is a powerful weapon against athletes' feet and nail fungus due to its fungicidal properties. Apply pure tea tree oil to nail fungus cases. You should not use too much oil and only repeat the process one day before bed.
Essential oil is fungicidal and can be used to fight fungal diseases. It can be helpful to apply the oil undiluted twice daily to nail fungus. However, this home therapy does not replace visits to the doctor. It only supports prescription ointments or tinctures.
Do you want to learn the way of using Tea tree essential oil?
You can use tea tree oil to treat pimples and other skin conditions.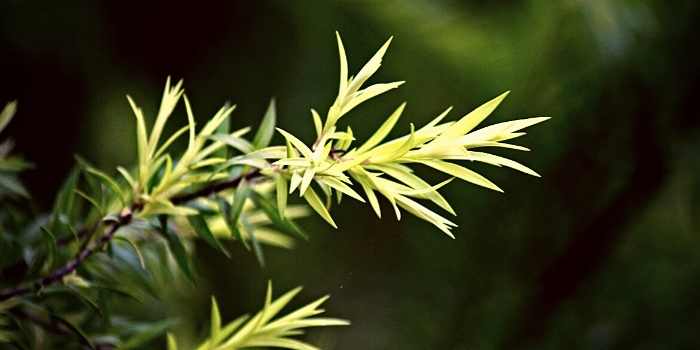 Tea tree oil is most commonly used to treat pimples, skin conditions such as blemishes, and inflammation. This is due to the antibacterial and anti-inflammatory properties of tea tree oil. How to use the oil
Tea tree oil can trigger allergies, so make sure to dilute it. Before treating multiple areas, make sure to test the oil on a small area first.
Tea tree oil to treat pimples: Use a makeup remover pad to gently rub the spots with diluted tea tree oil several times per day.
To treat blemishes or other skin conditions, mix two to three drops of tea tree oil with some lukewarm water. Then use a sponge to clean your face. A few drops of tea tree oil can be applied directly to the skin using a damp makeup remover pad. To treat the entire body, add ten drops to the bathwater. Let it sit for about half an hour.
The use of tea tree oil can also help with insect bites.
Insect bites get irritated us. Even sometimes, it might be harmful.
Essential oils are known for their strong smell and can be used to repel insects. They also can relieve symptoms of an insect bite. Tea tree oil is perfect for reducing itching, clove, lavender, and eucalyptus oil.
Application Apply some diluted Tea Tree Oil directly to the sting. Let it work. Continue this process for several days until you feel no discomfort.
Tea tree oil is good for colds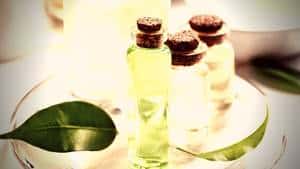 You can also use ea tree oil as a natural anti-biotic. It can help with the side effects of the common cold. Make sure you dilute the oil well.
To soothe a sore throat, add three drops of tea tree oil to a glass lukewarm. Gargle with the solution and then spit it out.
You can inhale tea tree oil to help with a cold. Add a few drops of tea tree oil to your water to inhale. You can also use the steam to soothe any irritations around your nose.
Some essential oils can help your immune support via antibacterial benefits.
Tea tree oil for a flaky, itchy scalp
A tea tree oil or rosemary hair treatment can be used to reduce sebum production. The following ingredients are required: 50ml Jojoba oil, ten drops of Tea Tree oil, and 15 drops of Rosemary oil.
Itchy scalps and dandruff forms are signs of irritation. Tea tree oil is anti-inflammatory and soothes the scalp.
Add five drops of tea tree oil to your shampoo and rinse your hair.
Allergy reactions are to be avoided.
Tea tree oil is beneficial, but some people should be careful.
Tea tree oil is high in terpinene. They are thought to be able to trigger allergy symptoms.
It is crucial to test the oil on a small skin patch before applying it to large areas. Even low-grade tea tree oil can cause skin reddening. We recommend using 100% organic tea tree oil in diluted form.
Tip: The Federal Institute for Risk Assessment recommends storing tea tree oil in a sealed container. Side effects can be reduced by this method.
This is something you should consider when shopping.
Tea tree oil is expensive because of the complicated production process. Don't fall for cheaper oils that are more damaging to your skin.
The tea tree oil in the bottles is 100 percent pure can help you recognize it as high quality.
Organic tea tree oil is recommended as it does not contain chemical-synthetic pesticides.
When it comes to buying tea tree oils, always choose organic and natural ones.
What does tea tree oil do for the skin?
Tea tree oil effectively treats pimples, blackheads, and blemished skin. Its antibacterial and disinfecting qualities are responsible for the positive effects. ! A tip to help with blackheads and pimples is to soak a cotton swab into tea tree oil and then rub the spot with it.
Is tea tree oil safe to apply directly to the skin?
Use Tea Tree oil can be used either pure or with water. It can treat skin conditions, wound healing, and disinfection. Essential oil's effects include antiseptic, antibacterial, and antimicrobial properties.
What is the time it takes for tea tree oil to work?
You can use tea tree oil to treat individual pimples. Apply the oil to the affected area. Apply a little tea tree oil to your face with a cotton swab. Let the oil sit for at least one hour.
Are our Tea Tree Oils Harmful to Skin?
The number of tea-tree oil allergic reactions has increased in recent years. The BfR evaluated the health risks of using tea oil in cosmetic products based on a request by a state authority.
What is the best tea tree oil for oily skin?
Tea tree oil is a powerful and natural ingredient that makes skin more mattified. This tiny but powerful plant is capable of helping oily or blemish-prone complexions.
Is Too Much Tea Tree Oil Harmful?
Tea tree oil can be toxic if taken internally. High doses of tea tree oil can irritate the upper respiratory tract mucous membranes. Inhalation can aggravate, so it is vital to keep your eyes closed.