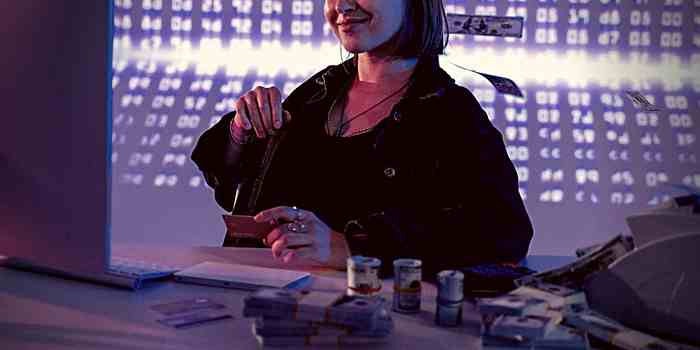 The internet has made life a lot easier for all of us, but it's also created new ways for criminals to take advantage of us.
Scammers are always coming up with new schemes to steal our money or personal information, and it can be hard to protect ourselves from them. But it's essential to be vigilant because scammers can be very effective at getting what they want.
The questions arise:
Can scammers hypnotize people through phones?
If so, how can a scammer hypnotize people on the phone?
We will cover the questions answered here. Before, we should know a little bit about what's mean hypnotized.
Hypnotism is a process of placing someone into a trance-like state in which they are more open to suggestions. It can be used for medical or therapeutic purposes or to get someone to do something they wouldn't ordinarily do.
Psychotherapy (Freud) often uses clinical hypnosis to alter brain waves, thoughts, and beliefs and promote deep relaxation to help people. Hypnotic language sometimes can be different from everyday language, and many Stanford University have researched it.
You are awake Stage Hypnosis But Less Active
Hypnotized people are not sleeping. People who are hypnotized are awake and aware of their surroundings, though they may be in a deep trance-like state. In this state, they are more open to suggestions and will likely follow the hypnotist's directions.
Hypnosis Sessions, Hypnosis, and Trance state, worth it?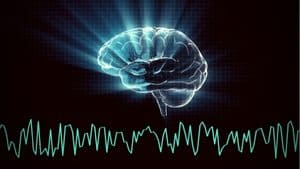 There is still a lot of debate over whether hypnosis works or not. Some people swear by it, while others think it's nothing more than a placebo effect. The truth is, hypnosis probably does work – but it depends on how you define 'working.'
If you believe that hypnosis can help you lose weight, stop smoking, or overcome any other personal challenge, it's likely to work for you.
However, if you view hypnosis as a form of magic that will instantly solve all your problems, you're likely to be disappointed.
You can use the hypnosis for deep sleep, reduce stress, and fear of flying, overcome unwanted addictions, and improve self-confidence.
Related: Being A High Can Make Hypnosis More Effective?
Hypnosis isn't magic. But hypnosis an altered state of consciousness changes the areas of the brain. (source)
You can change your subconscious mind through repetition, so anything hypnosis, meditation, and other types of things you need for consistency and repetition till positive change happens.
People use hypnosis for lower brain activity and relaxation purposes. Also hypnosis also helps fight bad habits, pain control, insomnia, phobias, and other medical conditions.
In a hypnotic trance, you become close to an unconscious state (not sleep), and you become more suggestible to hypnotic suggestions, thoughts, ideas, affirmations, and Subliminals.
The power of suggestion mostly depends on what kind of belief you have and your conscious mind. The more you have resistance, and the less hypnotize works.
Hypnosis seems easy, but as you can see, you need to become in a relaxed and calm state for better work and become receptive to affirmations.
The hypnotherapist use relaxation techniques and hypnosis techniques to become a hypnotist state.
Do scammers makes you calm and use relaxation techniques towards you?
Related: Can Hypnosis Be Permanent?
Self-hypnosis session can be great for reprogramın, cheaper and easy to follow conversational hypnosis. Neuroscience discovered when you are in a calm and relaxed state; your brain waves can change daydreaming states and bring about open suggestions mentally.
So, How can the scammer suggest? Can scammers hypnotize you on through phone?
Mostly, the scammer does not know hypnotic techniques and other things such as progressive relaxation and affirmations.
However, scammers mostly do not hypnotize; they use manipulation techniques and rechange the truth you believe via using some of the counterargument strategies. They try to change your perspective, using some of the emotional strategies to make them believe.
If you wonder can you resist hypnosis or hypnotic suggestion, here you can check
Related: Can you resist hypnosis or being hypnotized?
The more you are in a hypnotic state or a trance, the more suggestibility increase toward affirmations.
We're emotional – Scammers Use People That Through Phones
Humans are emotional creatures, so scammers use emotional manipulation strategies; even if you can feel them, they are you, friends.
The unconscious mind holds on to too many emotions and memory. Scammers use manipulation techniques to target your emotions.
Also, some people can have more magnetism than others. It's also happened to scammers. To protect yourself, you should be skeptical, learn, research, and read philosophy! (because it's the best way to become skeptical of the things people ask, say, or think about what's behind)
The more you are using the prefrontal cortex (which helps analytics thoughts, and decision making) the better you can aware of scammers.
Scammers tend to speak they have "self-confident", and courage ways to impress you.
The Ways You Should Know About Scammers, Susceptible To Hypnosis
Scammers do not hypnotize you; they are mostly manipulation strategies. However, some people tend to believe people, things, and affirmations. These are actually not bad, but too much trust or not logical thinking can harm people's life. Some people want to advantage of it.
You can easily resist, do not believe scammers because you have a filter in your brain. The more you read, question, and curiously you have, the better your brain filters. 
Increasing the knowledge about scammer manipulation techniques is a good way to overcome them. 
We're emotional creatures, so scammers target your emotions. However, some people tend to be less skeptical of others; if you are like this, avoid it as much as possible. Scammers target mostly old people because of their innocent side. 
Hypnotizing someone is not easy as you think, but manipulation is far easier. It needs hypnosis training, knowledge, and other techniques. Under hypnosis, you are open and suggestible to the subliminal messages. The messages also can bypass your conscious brain, but it doesn't mean you can do everything. 
The subliminal messages need to be repeated too much. It needs time, affords and also not always we can says it will works %100. 
Scammers target their victims, mostly older and valuable people, to manipulate easily. Most scammers introduce themself as "helping people."
Related: Self Hypnosis: How To Allow Myself To Be Hypnotized?