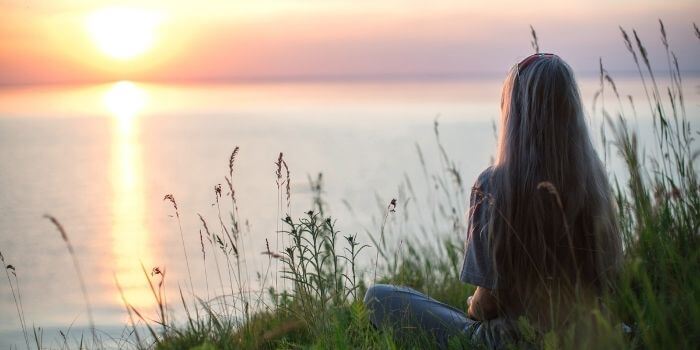 Stress is a big problem for many people, and it's challenging to handle when you're working long hours and involved in a busy schedule. You probably appreciate the benefits of exercise or nature, but do you know that these simple activities can reduce stress?

Stress is a natural reaction to life's challenges, and it's essential to learn how to deal with it. Meditation allows you to slow down and focus on the present moment. It also helps you cope with everyday stress and anxiety, which can be very stressful for some people.

Meditation teaches you how to manage stress in an easy, effective, and fun way. With meditation, you will find yourself calmer, happier, and more focused on the task at hand. This will make life much easier in most situations — from schoolwork.
There are many ways to reduce stress and find peace. This article will look at ways to breathe deeply and consciously. You can do this anywhere, even while standing up.
1- Try Guided Imagery
If you have trouble focusing, you can try guided imagery. This technique uses audio recordings or apps to conjure up images in your mind. Choose an image that is soothing and has personal significance to you.

This helps reinforce a positive self-image. This technique can be tricky if you're experiencing intrusive thoughts or have trouble conjuring mental images. Using calming music, aromatherapy, and a few minutes outdoors every day can help you relax and reduce stress.
2- Get Out Into Nature
Try to get out into nature whenever possible. Spending time outdoors can help clear your mind and bring you into the present moment. You can walk in nature or sit on a park bench. A day at the beach will also help you relax and unwind. Taking time to do these activities will give you a feeling of well-being and peace. When it comes to sleep, you need to choose a way to fall asleep and stay asleep without zoning out.
3- Taking A Deep Breath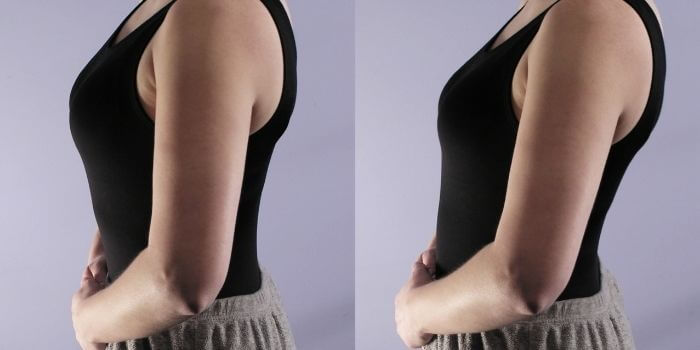 Taking a deep breath will help you become calmer and relaxed. It will reduce your stress levels and help you feel more peaceful. You can also visualize a friendly environment and use the power of visualization to help you overcome negative thinking. You can practice visualization exercises in the comfort of your home. If you have a physical therapy professional, it will help you achieve the desired effect faster. Once you've mastered the technique, you'll find it much easier to become calmer and relaxed.
4- Progressive Muscle Relaxation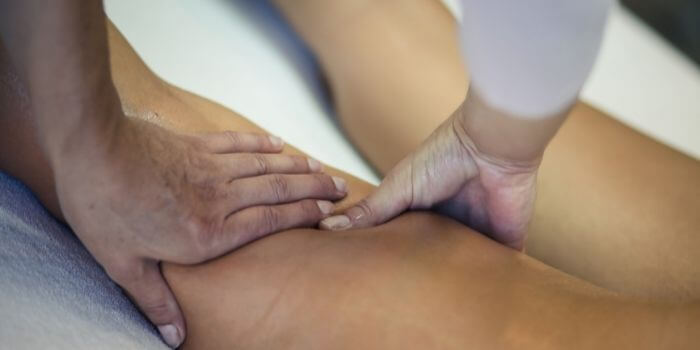 One of the essential exercises for learning how to become calm and relaxed is to practice progressive muscle relaxation. This involves systematically tensing and relaxing various muscle groups. If you're experiencing stress, you can begin by practicing progressive muscle relaxation and noticing which muscles are tight and which ones are relaxed. Eventually, you'll feel more calm and serene.
If you can achieve this, you'll find it easier to deal with stress and pressure healthily.
5- Try Meditation
The most common form of meditation requires a clear mind. However, you don't have to have any experience to meditate. You can use breathing techniques, mindfulness techniques, and visualization exercises to practice in a minute. By using these tools, you'll relieve stress and be more productive. You'll notice a difference in your life, and it won't be challenging to maintain.
One of the best ways to become calm and relaxed is through meditation. Meditation helps you focus on the present and become more calm and centered. It also enables you to control your emotions. Practicing meditation is an excellent way to lower stress levels and improve your overall quality of life. You can even use guided imagery exercises to relax. These methods can be used at home or on the go. There are many ways to become calmer and more relaxed.
These techniques can be done by yourself. You can also get a free audio download of a relaxation program for your smartphone. The key is to find the one that works best for you. It needs to resonate with you and fit with your lifestyle. Remember that it's essential to focus your mind to be calm and relaxed, so you should do the exercises to benefit. This may require trial and error.
Meditation is a practice which, through the use of relaxation techniques, helps you to achieve states of deep relaxation and calmness. It has many benefits such as a reduction in stress levels and sleep disorders. It is also an effective way to increase concentration level, focus and improve memory.
How To Meditate For Beginners
Meditation can be a great way to improve your health and wellbeing, but it is not something that you should do if you are not ready to commit to it. It is a way of relaxing your mind and body, which can help you stay focused on the task at hand.
Meditation is a great way to improve your productivity and sense of well-being. It can also help you to increase your mental clarity, energy and concentration.
Meditation Is a Really Important Life Skill That Can Improve Your Health & Happiness
Meditation is a skill that can help you in so many ways. It helps you to calm down, relax, and even sleep better.
It can also help you to improve your health and increase your happiness. Meditation has been proven to be a very effective way of reducing stress and improving your mental state. It is also important for improving the quality of your life.
This section will highlight some benefits of meditation and how it can improve the quality of your life by reducing stress, anxiety, depression, insomnia and more.
6- More Gratitude and Happy
Want to be happier? Try meditation, gratitude, and other positive thinking techniques. They can all be done with minimal effort.

Trying to become more grateful and happy is easy – it starts with opening your eyes. Whether you are looking at a beautiful sunset or a funny animal, notice the good things in your life and try to be thankful for them. It doesn't matter what you're grateful for; your actions will make those around you feel happy. If you feel thankful for the simple things in life, the world will feel better as a result.
You can make your life happier by noticing the small things that make you happy and calmer. If your life is hectic and your mind is racing, begin by noticing the sensation of your breath. You can then orient your attention towards the gratitude of each experience. Focus on a single sense and see what you notice. For instance, if you're focusing on the color red, focus on the color, or observe the shape of a tree. No matter what you notice, the moment is unique.
When you are grateful for something, you'll automatically feel better and enjoy it more. When you feel good, you'll be more likely to be thankful for it. And as you feel grateful, you'll be more likely to show it to others. You may even find that you can practice the habit of being thankful for everything in life. Those who have tried it say that it works! But that doesn't mean that it's easy – it takes time and some effort!
By practicing gratitude, you'll find it easier to reduce your stress levels. Yes, stress happens, and we all get stressed out sometimes, but you can avoid stress by cultivating gratitude now.
Gratitude is the ability to feel grateful for what we have and appreciate what we have. It's one of the most powerful human emotions. Happy helps us stay focused on our goals and stay positive!
According to the Harvard Medical School, the health benefits of socializing may be numerous. One advantage is that interacting with people of various ages and backgrounds can help improve one's mental and physical health. While socializing can be tiring, people need to stay connected to their social circles to enhance their health and wellbeing. In addition, it can help strengthen the immune system, making it more effective in fighting illnesses such as the flu and cold.

Another advantage of socializing is that it helps keep the mind active and sharp. Being with other people is crucial to keeping the mind healthy and cognitively strong. Research has shown that engaging in activities that challenge the brain may have even more health benefits than weight. However, even simple banter can give the brain a healthy dose of stimulation. Despite these benefits, the key to staying physically and mentally active has enough social contacts.
Additionally, socializing helps boost our immune system. As we age, our immune system becomes weaker. Keeping in touch with other people strengthens our immune system. As we become older, we tend to isolate ourselves from others. This causes our bodies to be more vulnerable to illness and even depression. In addition, socializing helps us deal with depression and stress. It's no wonder that we're living longer and healthier.
Final: Use Hypnosis For Achieve Your Goal
If you've ever wanted to be a more successful and happier, and calmer life, you've probably tried various techniques. You've probably even tried self-hypnosis but did not have much luck. This might be because you believe that you aren't good enough or that you'll never get to the top. Fortunately, there is an alternative to self-hypnosis. This form of therapy helps you overcome these barriers and make you happier and more successful.
The best way to hypnotize yourself is to visualize a successful person in a positive way. You'll be more confident when you focus on the positive aspects of your life. By doing this, you'll be able to overcome any fears and phobias you're suffering from. Moreover, hypnosis can help you deal with situations that make you anxious. For example, you might be afraid of public speaking or fear of failure.
Although hypnosis can help you become more successful, it should not be mistaken for a magic spell. It will help you cultivate the right attitude and smash through the barriers to achieve your goals. Regardless of the goal you have in life; hypnosis can help you achieve your goals. By utilizing hypnosis in a daily routine, you can improve your self-esteem and achieve a more prosperous life.
Hypnosis can be used as therapy, relaxation technique, and self-help. Hypnosis is a process in which thoughts control the hypnotist's mind, and if you do it right, you can achieve the state of hypnosis.