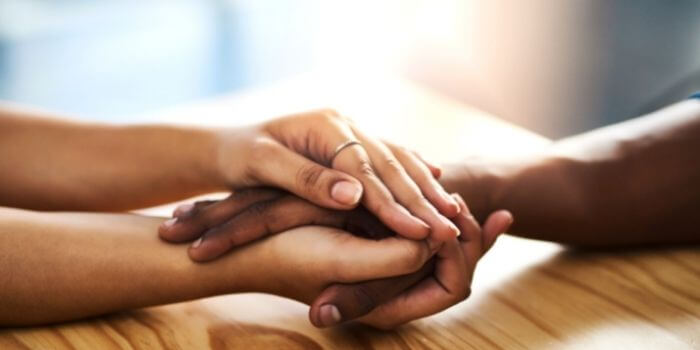 Each day we are bombarded with news that is filled with negativity. We're bombarded by images of suicides, shocking accidents, and suffering children and older people. This is what we're living for?
Kindness is a powerful and positive word. However, many people don't know what it means. They don't know how to start kindness. It's hard to find the time to be kind, and it's even harder to remember what it feels like to be kind.
Being kind is a choice, and it's one you can make every day. With Kindness, you'll find the time to be more generous, and your life will change for the better.
Benefits of Kindness
Random Acts of Kindness can have numerous health benefits. They can reduce stress, improve your mood, and lower blood pressure. In addition, these acts of Kindness increase the levels of the hormone oxytocin in the brain, which improves your heart's health.
The hormone is also known as the "cardioprotective hormone" since it reduces blood pressure. In turn, Kindness can help you feel happier and live longer.
Generosity also increased their happiness. It was found that half of the study participants felt stronger after performing an act of Kindness. This is an excellent way to spread more Kindness in your life.
Being kind triggers a neurochemical reaction in the brain. According to Waguih Ishak, professor of psychiatry at Cedars-Sinai Medical Center and editor of the book The Handbook of Wellness Medicine, being kind releases feel-good hormones.
Positive Feedback Loop
Random acts of Kindness create a positive feedback loop, which improves the receiver's mood and self-esteem. It also boosts the giver's serotonin levels, the key to mood regulation, social behavior, and memory.
This can help initiate a chain reaction of positive behavior. Dr. Harding outlines the benefits of Kindness in his book, The Rabbit Effect. It can also help build stronger relationships.
A study of people who suffer from social anxiety found that being kind reduced their anxiety. According to the study, people who showed Kindness were happier than those who were unkind.
In addition, being kind to strangers increased their positive effect levels, which is a crucial indicator of happiness. This finding is consistent with many other studies. In addition, acts of Kindness are associated with reduced levels of depression, which may lead to a happier lifestyle.
Reduce Cortisol Level
Random Acts of Kindness have a significant impact on the health of both the giver and recipient. They increase the giver's self-esteem and reduce cortisol levels, directly affecting the body's stress levels.
They improve our sense of connectivity and can combat low moods. Furthermore, Kindness can be contagious, making it a great way to spend a free day. The list goes on.
It can lower blood pressure and reduce cortisol levels, which indicates less stress and a calmer physical state. Research shows that people who practice Kindness live longer and healthier lives. It's a win-win situation. Just consider that if you give Kindness to a stranger, you're also benefiting yourself.
Kindness is a huge part of our lives. It's how we feel about ourselves and others, how we help those in need, or how we treat each other.
How to lower your blood pressure?
Kindness increases oxytocin in the body, which helps us feel happy and optimistic. It also releases nitric oxide into the blood vessels, which increases blood flow. A person who has a high-quality mind feels more joyful and is more optimistic. It's important to remember that the physical benefits of Kindness can be overwhelming.
Random Acts of Kindness can boost your energy and self-esteem. Practicing random acts of Kindness and observing the positive impact on the brain and emotion can improve physical health.
Boost Your Energy And Self-esteem.
.A recent study showed that doing small acts of Kindness can increase cortisol levels linked to inflammation and obesity. It also stimulates the release of neurotransmitters, leading to improved mood.
It can boost your self-esteem. It can reduce feelings of hopelessness and loneliness. Lastly, it can improve your mood. It releases feel-good hormones that improve our emotional state. While random acts of Kindness can increase happiness, they can improve our overall well-being.
It may even have beneficial effects on our health. And it helps us make our relationships with others more meaningful. And it also helps reduce stress.
You Can Feel Better
Doing something good for other people can help you feel better! Once you start doing random acts of Kindness, you'll reap the rewards.
Practicing Kindness in your daily life can help you reduce your stress and improve your mood.
Moreover, it can increase your sense of well-being, which can help you feel better and achieve better goals. Whether you are a parent, a friend, or a stranger, do something nice for the person you care about.
Being kind to others can improve your mood and reduce your stress. It can also improve your heart health and eliminate ulcers. Being kind to others can help people feel happier and less anxious. In addition to this, it can make you feel more connected to other people.
And when you feel happier and more connected to other people, it is challenging to stay negative and be harmful. Kindness can have a positive effect on your mental health.
Kindness With Gratitude
Gratitude has been proven to boost self-esteem, happiness, and well-being. It's a simple concept that can be easily implemented in your life.
People are more grateful when they feel good about themselves and their lives. We all want to feel happy and successful in life, but we often get complacent and forget to appreciate the little things.
Science-Based
Many studies have shown that being grateful improves your well-being. Gratitude can help you cope with difficult situations and decrease the risk of heart disease, depression, and suicide.
Gratitude may be an effective way to combat chronic stress and depression. Researchers have found that people who practice gratitude have lower cortisol levels, which can cause inflammation and cardiovascular problems.
High cortisol levels are also associated with decreased wound healing and shrinkage of the hippocampus, which is the hallmark of Alzheimer's disease. Being grateful can turn off the neural pathways that lead to negative feelings and promote positive ones.
There are countless ways to practice gratitude. One of the most practical ways is by volunteering. When you help others, you're not only doing a good deed for them.
Do Not Confuse Kindness With Weakness
The world is full of people that do not understand the difference between kindness and weakness. Kindness is powerfull because you're taking the risk of seems like weak!
A simple action can change our lives for the better — Kindness, courage, and empathy are non-negotiables. They are an integral part of every human being's life, and every good deed is done with them at heart.
Final Thoughts
You'll be reminded of your good fortune and be inspired to help others. Furthermore, volunteering has improved your health and led to a more satisfying life. This will help you to feel better and give more than you expect.
Everyone knows Kindness and courage are extremely important. We all seek them in our daily lives. Unfortunately, we don't always get them when we need them.
Inspire others to be more kind, courageous, empathetic, and generous in your daily life. You can now reflect on your actions at the right time.
Can Animals Sense Kindness?
The human voice has an effect on animals. We do not know if animals can also experience emotions like kindness. A recent study published in The American Journal of Psychology had shown that rats did sense when they were being treated with kindness.
Can You Teach Kindness To Adults?
The idea of our society is to teach kindness to children. Kindness can be learned by adults as well. It's never too late to cultivate empathy and kindness in ourselves and our communities.